About Us
---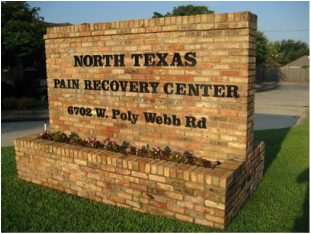 ​The North Texas Pain Recovery Center (NTPRC) is dedicated to the rehabilitation of patients who have experienced debilitating injuries, including those suffering from chronic pain. Here at NTPRC we understand that a chronic medical conditions may become entwined with psychological, social, family, and occupational variables that significantly complicate treatment. NTPRC addresses this with a multidisciplinary professional staff, drawing from the disciplines of medicine, physical therapy, psychology, and social work.
---
---
What We Aim to Achieve:

The overall goal for treatment at NTPRC is functional restoration, moving the focus away from disability and pain to activities of wellness, personal productiveness, positive self-worth, greater enjoyment and management of life, and a return to gainful employment. This is accomplished through a thorough assessment of the patient's strengths and deficits, followed by an individualized plan of treatment. Patient progress is continually monitored and adjustments to the treatment plan are made as needed.





​
---
| | |
| --- | --- |
| Our History: | North Texas Pain Recovery Center was founded in 1992. The clinic is conveniently located at 6702 W. Poly Webb Rd. in Southwest Arlington, within easy walking distance to Lake Arlington. NTPRC occupies over 8300 square feet of a 14,000 square foot facility that it owns. NTPRC has served as an externship training site for medical students from the University of North Texas Health Science Center and as a training facility for Ph.D. health psychology students from the University of North Texas. NTPRC is also a member of the Greater Southwest Consortium in Clinical Psychology, offering accredited internship site placements to doctoral clinical psychology interns from Argosy University. NTPRC also serves as an internship site for Kaplan University's Physical Therapy Assistant program. |
---